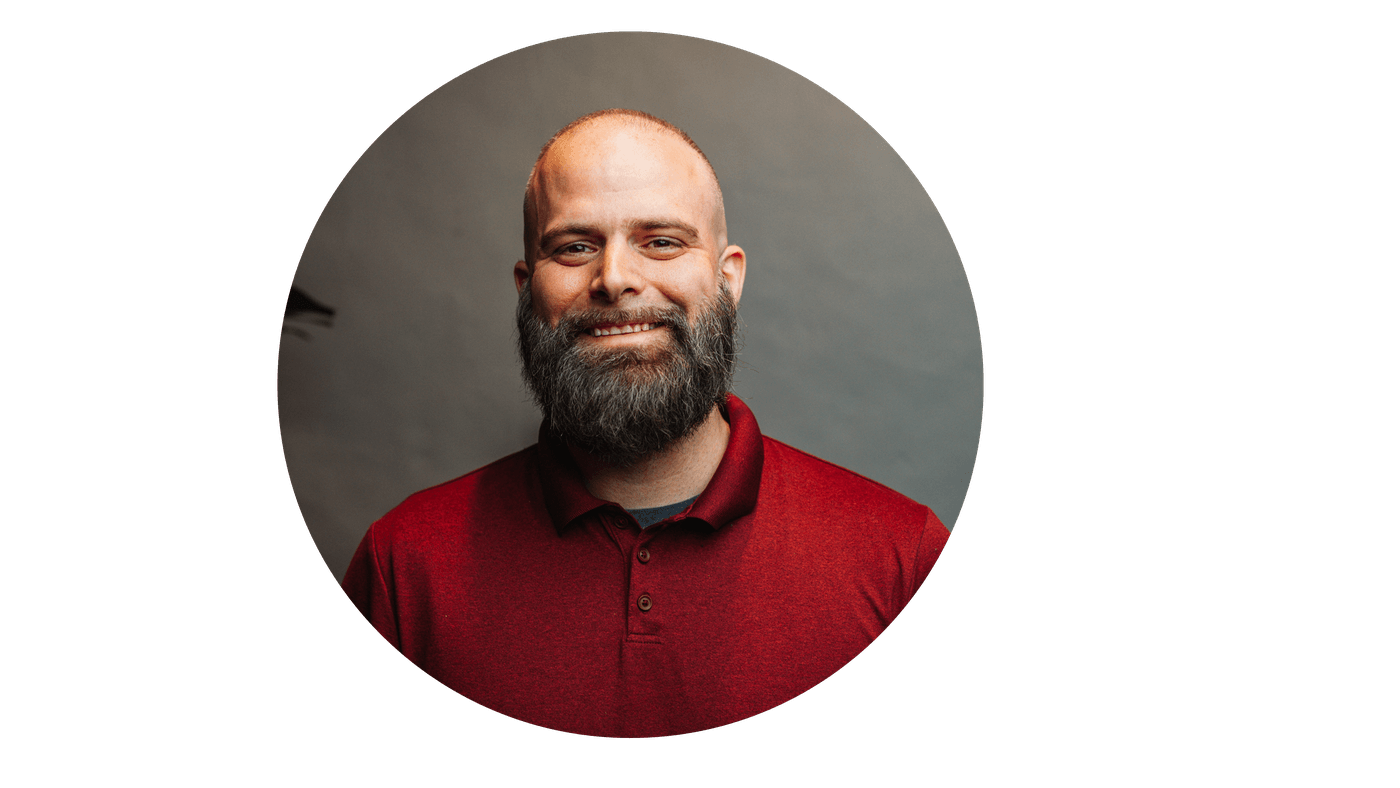 My family
My wife Shireen and I have been married since 2018. We are a blended family with four children, Trey, Jordan, Lola, and JJ.
My story
I was born in Des Moines, Iowa. As the middle child of nine kids, I grew up in a highly challenging and competitive environment. Work ethic was highly valued at home, school, and playing sports, and high performance was the best way to stand out. I carried that into my relationship with Jesus. I accepted Jesus as my Savior at a young age but didn't have many examples of how to let him Lord over my life. I was very self-reliant. I gained head knowledge but lacked spiritual growth because I wanted to control the transformation. In my young 20's, I transferred from Minnesota to Houston. When I arrived, I didn't know anyone, so my coworkers became my circle. They were kind people but not Godly people. And I drifted even farther from God. As the storms of life came, I wasn't rooted deep enough. I stopped attending church services and pursuing Jesus for most of my 20s. It led me to dark places and caused me and others a lot of hurt and pain. But God held me close!
At 30, God spoke to me. He woke me. He brought me back to him. I begin to experienced God in new ways. I started attending church again. I started seeing fruit, and people around me noticed the change. He was transforming me into something new, and it was happening through discipleship. In 2018, we decided to move to the Cypress area. We knew we wanted a church that taught the message of Jesus and did it in a way that aligned with the methods of Jesus. We wanted relationship, and we found it at CyLife! Through small groups and one-on-one disciple-making, God has continued to grow me, and He has revealed more and more. He birthed in me a deep passion for making and sending disciples who live and love like Jesus because experiencing the love and grace of Jesus changed my life.
FAVORITE VERSE
Philippians 4:6–7, Proverbs 3:5–6, Romans 15:13, Isaiah 53:5
FAVORITE FOOD
Chicken Wings
FAVORITE HOBBY
Traveling and reading
FAVORITE EXCERCISE
Running
FAVORITE SMELL
New cars
JOHNR@CYLIFECHURCH.COM